El futuro de la gestión de la nube
Empoderamiento de socios en toda Europa para comprar, vender y gestionar servicios en la nube
CREEMOS QUE LA NUBE DEBE SER FÁCIL DE USAR
En julio de 2021, Resello se asoció a Pax8, y estamos incorporando socios a la Plataforma Pax8 en toda Europa. Sabemos que para hacer negocios en la nube es necesario algo más que solo tecnología. Por eso apoyamos a nuestros socios en cada paso del camino, potenciándolos con la formación, los recursos y el apoyo específico que necesitan para hacer crecer su negocio.
Benefit from innovative platform technology
Suministro automatizado
Las integraciones API de proveedor ofrecen el suministro más rápido del sector solo segundos después del pedido.
Facturación simplificada
La facturación consolidada mensual, anual y basada en el uso permite ahorrar un promedio de 7 a 10 horas mensuales.
Integraciones gratuitas de PSA
Herramientas PSA líderes en el sector: Autotask, WHMCS, ConnectWise, Kaseya, RepairShopr y Syncro
Los vendedores pasan por un proceso de más de 150 pasos antes de comenzar realmente su trabajo, para garantizar que los socios tengan una experiencia fluida. Pronto habrá más vendedores y nuevas categorías de productos.
Nuestro programa de socios
Apoyo
específico
Le ofrecemos apoyo en la implementación, para conseguir contratos, con asistencia técnica, impulsando la adopción y el uso, y con actualizaciones sobre los últimos avances.
Servicios de valor añadido
Impulse la adopción y el uso y añada valor con servicios adicionales en la nube, así como consultas sobre los últimos avances y las oportunidades comerciales estratégicas.
Formación
profesional
Permita que le ayudemos a adquirir conocimientos y aprender habilidades qu le sirvan para implementar, gestionar y optimizar su negocio de servicios en la nube.
¿Está preparado para
su negocio?
Partners from all over Europe already run their cloud businesses on the Pax8 Platform. Become one of them today!
Over the past several months, our company has seen rapid growth at an unprecedented rate. In light of our continuously expanding partner base across Europe and to further…
Team Qhubeka is a sports and social movement from Africa, aiming to build an inclusive global community, united by the common purpose of changing lives with bicycles. As part…
Are you at Cloud Expo Europe Frankfurt today? Stop by our booth J65 and talk to our amazing team about how you can grow your business with #cloud. We'd love to meet you. #ceef22 #cloudexpo #cloudsolutions #pax8 https://t.co/G7BCuvzNx0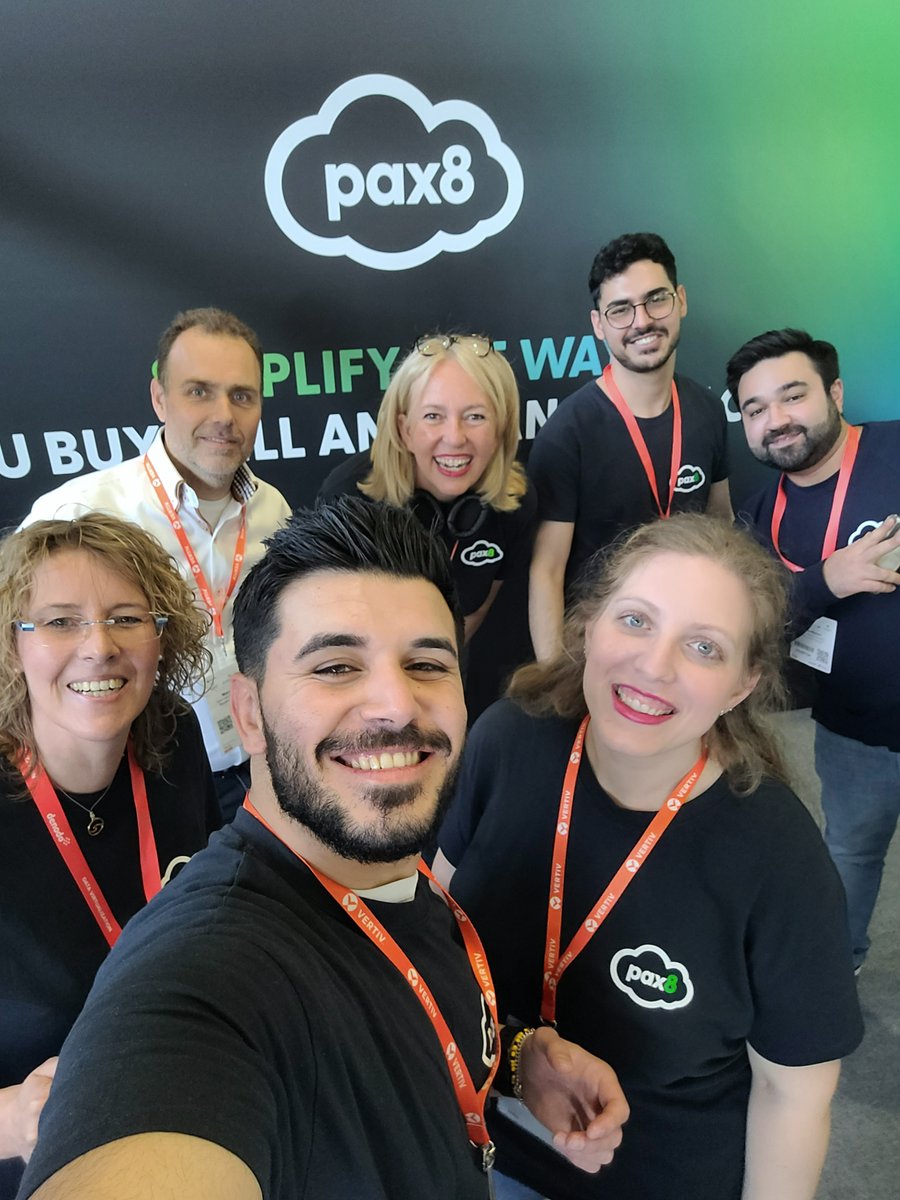 Are you an experienced finance manager and looking to elevate your career? Interested in joining our dynamic and fast-growing organization? Apply for our Senior Finance Manager #jobvacancy! https://t.co/nbYKwsa95k

#jobopportunity #jobalert #financejobs #jobopening https://t.co/xEexMP3rRE